×
COVID-19 POLICY
The Stockton Symphony requires proof of vaccination, or a negative COVID-19 test within 72 hours before an event starts for any indoor event during the 2021-22 season. Full vaccination is defined as completion of the two-dose regimen of Pfizer or Moderna vaccines, or one dose of Johnson & Johnson vaccine, administered two weeks or more in advance of the show.
MASK POLICY
The Stockton Symphony requires face masks to be worn at all times for all indoor events during the 2021-22 season. These facial coverings must be worn in all areas of the concert venue, including while seated during the performance. Patrons arriving without appropraite face coverings will be issued a disposable mask before entry.
×
Patrons who are not feeling well, are exhibiting any COVID-19 symptoms, or have been exposed to COVID-19 in the past 14 days should NOT attend the concert. If you are unable to attend due to these reasons, please contact the Stockton Symphony to discuss flexible exchange and refund options.
Select the performance to purchase tickets for.
Availability:
Good
Limited
Sold out
Not on-sale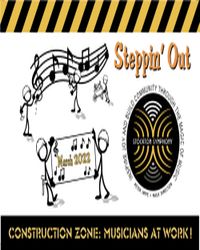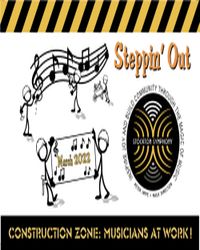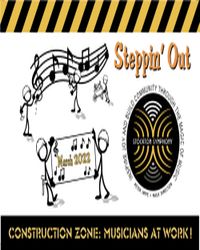 Steppin' Out
Tuesday, March 1 to Monday, May 30, 2022
Live Stream General Admission
×
Now available virtually through May 31, 2022!
The Steppin' Out Educational Concerts have been a flagship offering of the Stockton Symphony for more than twenty-five years, reaching 6,000–7,000 students each season. In his witty and engaging style, Maestro Peter Jaffe leads the orchestra in a concert that introduces the wonders of the symphonic world to fourth and fifth graders, many of them experiencing the thrill for the first time.
Through a wonderful variety of catchy repertoire, the Steppin' Out concerts explore the instruments of the orchestra and elements of music. They also make fascinating connections with Common Core Standards for English Language Arts, Mathematics, Visual Arts, History/Social Studies, and World Languages. And, above all, the programs are fantastic examples of teamwork and synergy in action. Steppin' Out's rich set of preparatory materials includes audio files with the pieces to be performed, the Teacher's Guide with connections to Common Core subjects, and the colorful Steppin' Out Times full of pictures and information about the composers and their music, instruments of the orchestra, concert eitiquette, and games and activities—all designed for the young reader.
When you register and purchase, you'll get access to the preparatory audio clips, and the video of the concert will be available for you to stream into your own classroom from March 1 through May 31! The Steppin' Out Times and Teacher's Guide are available on our website free of charge.