×
COVID-19 POLICY
The Stockton Symphony requires proof of vaccination, or a negative COVID-19 test within 72 hours before an event starts for any indoor event during the 2021-22 season. Full vaccination is defined as completion of the two-dose regimen of Pfizer or Moderna vaccines, or one dose of Johnson & Johnson vaccine, administered two weeks or more in advance of the show.
MASK POLICY
The Stockton Symphony requires face masks to be worn at all times for all indoor events during the 2021-22 season. These facial coverings must be worn in all areas of the concert venue, including while seated during the performance. Patrons arriving without appropraite face coverings will be issued a disposable mask before entry.
×
Patrons who are not feeling well, are exhibiting any COVID-19 symptoms, or have been exposed to COVID-19 in the past 14 days should NOT attend the concert. If you are unable to attend due to these reasons, please contact the Stockton Symphony to discuss flexible exchange and refund options.
Select the performance to purchase tickets for.
Availability:
Good
Limited
Sold out
Not on-sale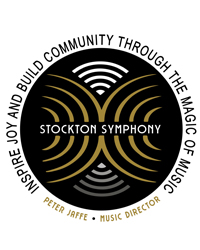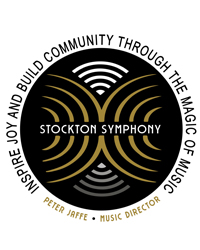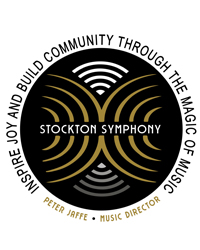 Heartstrings Video
Monday November 29 2021 at 12:00 PM PST
Grand Theater
×
This purchase entitles you to a 15-minute video from the live performance of Heartstrings on October 15, 2021 at Hutchins Street Square in Lodi.
Here is your chance to view Antonio Vivaldi: L'inverno (winter) from the Four Seasons, as performed by The Stockton Symphony and guest artist Amaryn Olmeda.