Steppin' Out Tuesday March 1 2022 at 10:00 AM PST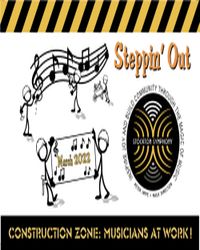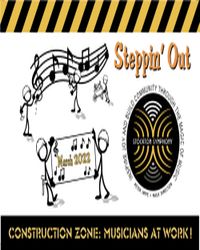 You've selected
Tuesday March 1 2022 at 10:00 AM PST
×
When you register and purchase, you'll get access to the preparatory audio clips, and the video of the concert will be available for you to stream into your own classroom during the entire month of March! The Steppin' Out Times and Teacher's Guide are available on our website free of charge. Visit www.stocktonsymphony.org/steppin-out for more information
A password protected link to the full Steppin' Out program will be mailed to your teacher or student on March 1 and available for viewing until March 31
Venue
Live Stream General Admission
4629 Quail Lakes Drive
Stockton CA 95207
Performance Notes
Now available virtually!
The Steppin' Out Educational Concerts have been a flagship offering of the Stockton Symphony for more than twenty-five years, reaching 6,000–7,000 students each season. In his witty and engaging style, Maestro Peter Jaffe leads the orchestra in a concert that introduces the wonders of the symphonic world to fourth and fifth graders, many of them experiencing the thrill for the first time.
Through a wonderful variety of catchy repertoire, the Steppin' Out concerts explore the instruments of the orchestra and elements of music. They also make fascinating connections with Common Core Standards for English Language Arts, Mathematics, Visual Arts, History/Social Studies, and World Languages. And, above all, the programs are fantastic examples of teamwork and synergy in action. Steppin' Out's rich set of preparatory materials includes audio files with the pieces to be performed, the Teacher's Guide with connections to Common Core subjects, and the colorful Steppin' Out Times full of pictures and information about the composers and their music, instruments of the orchestra, concert eitiquette, and games and activities—all designed for the young reader.
When you register and purchase, you'll get access to the preparatory audio clips, and the video of the concert will be available for you to stream into your own classroom during the entire month of March! The Steppin' Out Times and Teacher's Guide are available on our website free of charge.
×
This is a general admission performance - the seats are on a first come, first serve basis when you arrive at the theater.
Doors open 1/2 hour prior to start of performance.